Shipping containers Birthday, 26 April 1956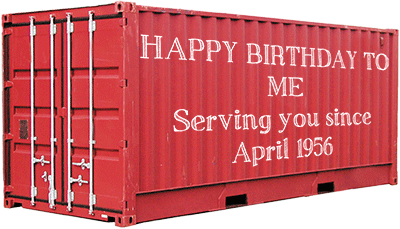 It is universally recognised as one of the greatest inventions of the modern world, one that completely changed the way in which business has been done since the 20th century and really and truly made the world a smaller place and the one true architect of Globalisation.
People know it through its many variants such as – Container, Box, TEU, FEU, Units.. It is capable of taking many sizes and shapes such as 20′, 40′, 45′, GP, HQ, OT, FR, RF etc etc etc.